Pot in Colorado: Our Reality is Your Future
Tips for Public Health Agencies and Officials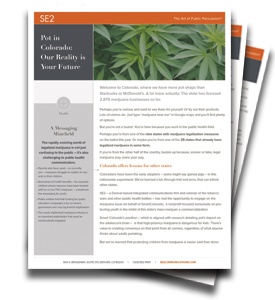 Welcome to Colorado, where we have more pot shops than Starbucks or McDonald's.
Whether you're from one of the 25 states that already have legalized marijuana in some form, or one of 9 states with the issue on this year's ballot, these tips will help public health officials prepare for the onslaught of legal marijuana.
Download our FREE tip sheet now.